In 2021 Bridget received two Best Director nominations for her work on  the horror thriller film The Retaliators which opened in Theaters in October of 2022.  Her  feature film SNO BABIES was an official selection and opened up the Reel Recovery Film Festival in Studio City California in 2020. She was nominated as Best Editor that same year at the Queen Palm International Film Festival for her work on RIGHT BEFORE YOUR EYES.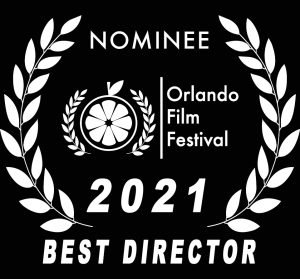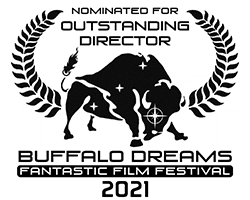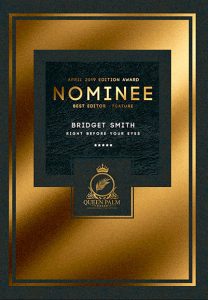 Born and raised in South Philadelphia, Bridget always had a knack for telling a story.  She graduated from Temple University with a degree in Theater and Communications and worked as an actress for years starring in plays and independent films throughout Philadelphia, Los Angeles, Chicago and New York City.  
At a friend's urging, she tried her hand at stand-up comedy.  Her unique storytelling style and South Philly demeanor earned her a featured spot on Comedy Central's long running series Premium Blend.  While living in New York City, Bridget directed several theater productions such as "The Hand That Feeds You" which was showcased in the Kallisti One Act Festival.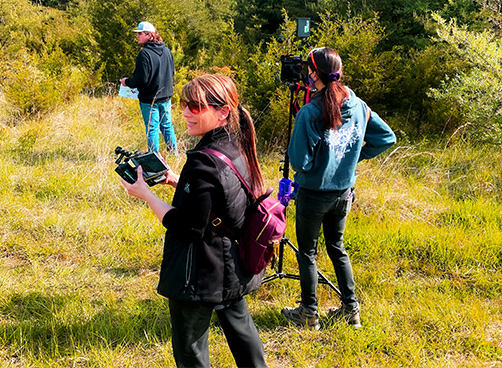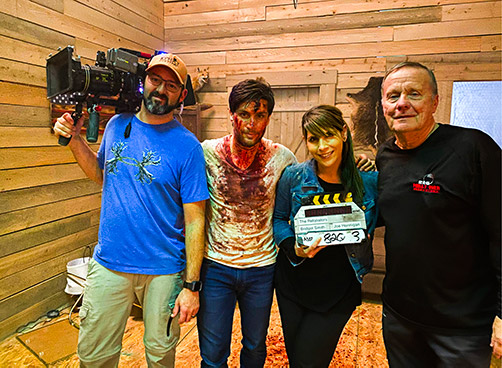 Bridget joined forces with writer/producer Mike Walsh to form their own production company Philly Born Films.  They collaborated on "Sno Babies", a gritty independent feature film inspired by the growing epidemic of suburban teen addiction.  Sno Babies was acquired by Better Noise Films.  Bridget also went on to direct six more features including The Retaliators which just opened in theaters in October 2022, 7th Secret, Lucky Jack, Once Upon A Philly Christmas, and two thriller horror films due to be released in 2023.
In addition to Directing, Bridget is an accomplished film editor.  Her credits  include Right Before Your Eyes, where she was nominated as "Best Editor" at the Queen Palm Film Festival, Sno Babies, Leap of Faith, 7th Secret, Lucky Jack, and two feature films for MarVista Entertainment both released on the streaming platform Tubi:  A Party To Die For and Girls Getaway Gone Wrong 2.
ROBERT BURKE, ACTOR (RoboCop, Tombstone, Gossip Girl, Rescue Me, Black KkKlansman)
"My experience of director Bridget Smith was unforgettable. Her spot on instincts, accurate notes, respectful command of crew and cast, was only eclipsed by the warmth and sincerity of her person. It was my pleasure and privilege to be a part of the production with Bridget at the helm, and I can only hope to have the experience repeated someday."
Michael Lombardi – Actor (Rescue Me, The Deuce, The Retaliators)
"Bridget creates a calm, safe and respectful environment. She understands actors and the process which allows for the best possible work. She's always prepared, yet flexible and spontaneous. She brings the highest level of passion, support and diligence to everything she does."
Paola Andino – Actor (Queen Of The South, Every Witch Way, Sno Babies)
"Working with Bridget Smith, whose trust and belief in me brought out a worthy performance as Hannah in her film, It was an experience that has continued to help me in my career long after wrapping on Sno Babies."
Robert Clohessy – Actor (Blue Bloods, Oz, Boardwalk Empire)
"Bridget  had a fantastic rapport and easily led her crew with a definitive but gentle leadership!"
Myles Clohessy – Actor (Quantico, FBI's Most Wanted, The Blacklist)
"Out of the 35 credits in TV and Film I've done so far, Bridget runs one of the smoothest and most enjoyable sets I've ever been on. All thanks to her extreme professionalism and her fun/calming attitude on set. Can't wait to get back on set with her!
Joann Baron – Actor (This is Us, Law & Order: Special Victims Unit)
"I had the extreme pleasure of working with the very talented director, Bridget Smith. Her insight into character and deep understanding of material along with her leadership and strong direction style make her very special. "
Diane Heery – Casting Director, Heery Loftus Casting, Philadelphia, PA
"It makes me proud to be included in Bridget's projects. She is a director of vision.  It has been a pleasure seeing her emerge as an empowered woman, creating projects that have a unique voice in the industry.  Her talent as a storyteller has no bounds."
Michael Patrick Lane - Actor (Dynasty, Sun Records)
"Bridget is a master at creating a creative atmosphere where life can just happen.  She was incredible at catering to the actors individual needs and really understood the process so that the communication between an actor and his choices could just flow.."
Shannan Wilson – Actor (Halston, Elementary, Sno Babies)
"Bridget Smith is not only a talented visionary but also a calm and intuitive director who is able to communicate with her actors in a way that makes them feel safe. Because of this, her actors are able to give real and powerful performances, within extremely difficult scenes."
Corrie Graham – Actor (The Retaliators, Right Before Your Eyes, Sno Babies)
"I love working with Bridget.  She has a clear vision of what she's looking for and she shows up prepared. She is so good at knowing her actors and how to get the best performance out of them."
Lukas Hassel – Actor – (The Blacklist, Elementary)
"Bridget Smith allowed me to explore my character.  She is  a director who knows what she wants out of a scene, and has the confidence to realize there are many ways of getting there."
Joe Conklin – Actor/Comedian
"What makes Bridget a great director is that she comes from the point of view of a performer. She's been in the trenches so brings to set all of her experience as an actor and a comedian.  Very empowering!"
Kristin Minter – Actor (Hightown, This Is Us)
"I have never seen a more dedicated director. She is unbelievably supportive and encourages collaboration in all aspects of the character the actor is building and the role the character plays in the movie."
Mark Schultz, CAS – Sound Engineer, Shake Audio Post, Philadelphia, PA
"Bridget Smith is an infectiously enthusiastic director and it turns out she is also often the smartest person in the room."
Doug Bischoff – Colorist – Ceridwen Productions
"Bridget always has a vision for how she wants to tell the story down to the last detail, and has the skill and experience to communicate it to make it happen. Her ability to evoke just the right emotional tone in very challenging narratives makes her a rare talent."